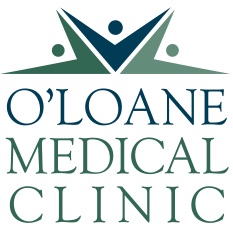 Monday - Friday

9am - 5pm
NOTE: Phones will be answered Mon/Tue/Thurs/Fri between 9:00am – 11:45, and 1:15pm – 3:30pm. On Wednesdays 9:00am – 11:45am


*Subject to change – please call our office to confirm
Please click here for information regarding our After Hours Clinic.
APPOINTMENTS & ONLINE BOOKING
The team at O'Loane Medical Clinic endeavors to see their patients with urgent needs same or next day. Some appointments, such as physicals, may be booked in the future, however, most are same day bookings. To make an appointment, please call the office the morning you would like to be seen.
When speaking to reception please notify them whether you have any forms that need to be completed by your doctor.
Phones are answered from 9:00 a.m.-12:00 p.m. and 1:00-4:00 p.m. Monday, Tuesday, Thursday and Friday and 9:00 a.m.-12:00 p.m. on Wednesdays (the office is open Wednesday afternoons for previously booked appointments and administration purposes). Please note that our answering service does not allow you to leave a message.
Online Booking:
You will need your health card and the name of your doctor to book an appointment.
NOTE: for NP Maggie Horne, please book through your family doctors link. During booking you will have the option to select NP Maggie Horne. 
For more info on online appointment booking Click Here.
O'Loane has free accessible parking including 1 (one) handicap spot at the front of the building. Please note that the spots on the south side of the building are reserved for "Physician Parking Only".
Patients are able to get their bloodwork done at the Jenny Trout Centre in Stratford.
Hours of operation: Monday – Friday 7:00 a.m.-4:00 p.m. Book online at www.lifelabs.com or call 1-877-849-3637.
Please note: Lifelabs is no longer accepting walk-ins
Location:
Jenny Tout Centre (LifeLabs) 
342 Erie St., Suite 116, Stratford, ON
OR
Find the closest LifeLabs location near you here.
Not all services are covered by OHIP. Here is a list of fees not covered.
Sick Notes …………………………….  $25
Forms …………………………………..  from $25
Medical Letters from ……………..  $25
Disability Tax Credit ……………… $45
Driver's Physical ……………………  $140
Injections for Travel ………………  $10
Photocopies per page …………….  $1
Transfer of Records ……………….  $25
Cosmetic Mole Removal …………  from $50
Wart Removal ……………………….  from $25
This list can also be found in the waiting room of the office and may be subject to change.
If prescription renewals are required outside of a scheduled patient visit, patients are to contact their pharmacy to ask that a renewal request be sent to their healthcare provider.
Please allow two business days for the renewal process to be completed.
We offer this service to palliative patients and their families. The patient is assigned to a specific staff member to act as a "liasion" between patient and Doctor. All questions, enquiries are directed to your "assigned person".
All referrals are sent directly from your provider to the intended specialist or program. Patients will be contacted directly, either by phone, mail or email when an appointment date and time has been made. Wait times will vary depending on the type and urgency of the referral being made.
Please call in 1 month if you have not been contacted.
We do not have any at this time.
Patients will be notified of most test results via telephone or email communication, unless otherwise specified by their healthcare provider.
Initial WSIB forms are faxed from our office. They are normally completed while the patient is seeing their doctor. Forms must be signed by the patient before they can be faxed.
Nicole Rider, M.Ed., C. Psych. Assoc.